Kilroy's College is one of Ireland's most established provider of distance education for adults and leaving certificate revision courses. It was founded in 1932 and is based today at Wentworth House, Lower Grand Canal Street, Dublin 2 working with students who can be found throughout Ireland and the rest of the world.
Kilroys College currently offers over 80 courses – delivered either on-line or through the postal system. The diverse range of programmes include professional and lifestyle courses such as business management, book-keeping, PC repair and upgrade, pet grooming, nail technician, creative writing, child and adult psychology as well as revision courses for the leaving certificate examinations.
Over the years Kilroy's College has developed a unique learning system that is proven to be highly effective for its students.
Each Kilroy's College learner is assigned an experienced and qualified personal tutor who works with him or her via post or on-line via private messaging throughout the duration of their chosen course.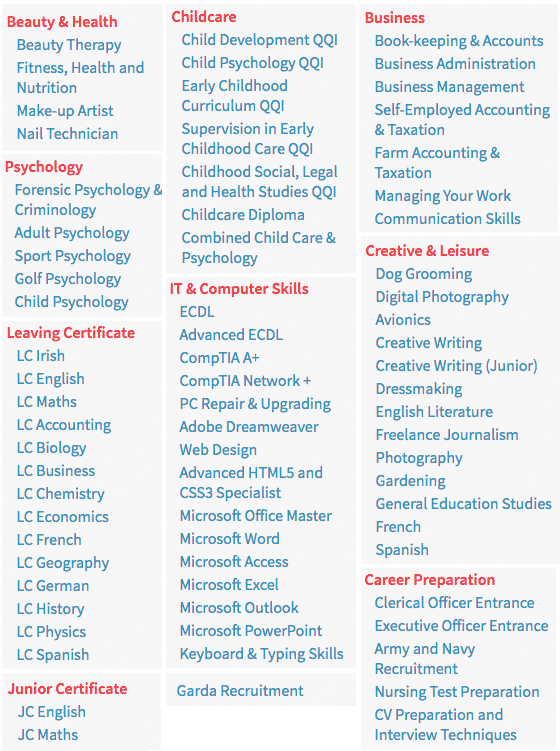 For more details contact Kilroys College..