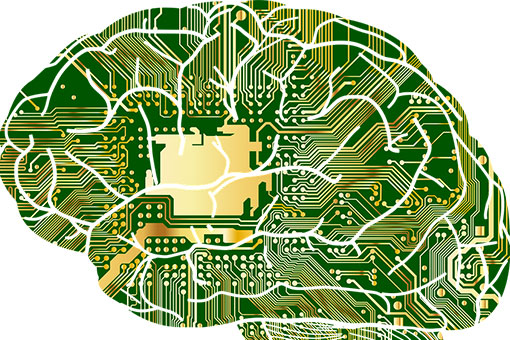 This is an exciting two-year part-time online AI (Artificial Intelligence) computing course at level 9 (Postgraduate Masters) of the National Framework of Qualifications (NFQ) in Ireland. The course gives current and potential AI engineers the skills, theory and recognition they need to develop in their role.  Candidates can gain a full MSc degree in this specialist area through a mixed learning process with an emphasis on practical application in the workplace.
The course runs over 2 years with 5 teaching semesters and 1 research project semester. It includes a Certificate in Artificial Intelligence awarded at level 8 of the National Framework of Qualifications at the end of the first semester.
Aimed at existing information technology professionals and those migrating from associated disciplines with the necessary computing and mathematics competencies, this online AI course will provide participants with robust knowledge and skills in the application of Artificial Intelligence and Machine Learning.
Certificate in Artificial Intelligence
Participants must complete the preparatory Certificate in Artificial Intelligence to the equivalent of a 2nd class honours level to be eligible for entry to the Masters in year 2, regardless of their prior qualifications or experience. Successful completion of the preparatory Course will lead to the award of a Certificate in Artificial Intelligence by UL (Special Purpose Award, Level 8, 12 ECT credits). The 12 credits gained by completing the two Certificate modules will count towards the 90 credits of the MSc in Artificial Intelligence.